Email Template
You can use your SugarCRM/SuiteCRM email templates in Gmail compose with dynamic fields merge appropriately.
In the Home Card's record action section, click SEND action button. This will being Template Card listing all your template organized by template Category, ordered by last modified date of the template records.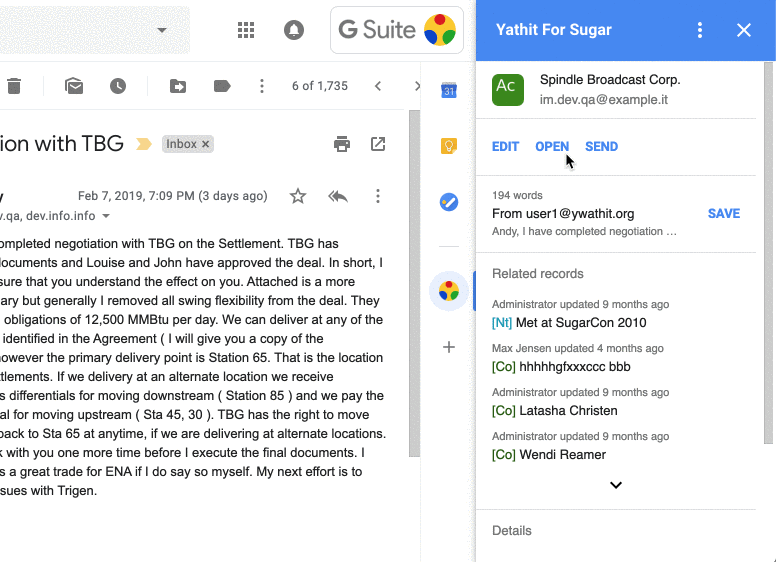 Select the template from the list that you want to use. A new compose panel will appear with draft email message prepared. Recipient email address is filled with target record email address. Dynamic fields in the template are filled in related to the target record.