Mail Merge Template
Yathit allow you to use Sugar template in Gmail with dynamic fields filled with respect to the recipient.
❶ In your Gmail, compose a new message or reply an email. Yathit toolbar appear on the top of the compose panel.
❷ Optionally, you can auto-complete recipient email from the crm. Yathit Browser Extension will help you search and find the email addresses from your Sugar, just click on the Search icon, , in right side of recipients, and select the email recipients from SugarCRM contacts list.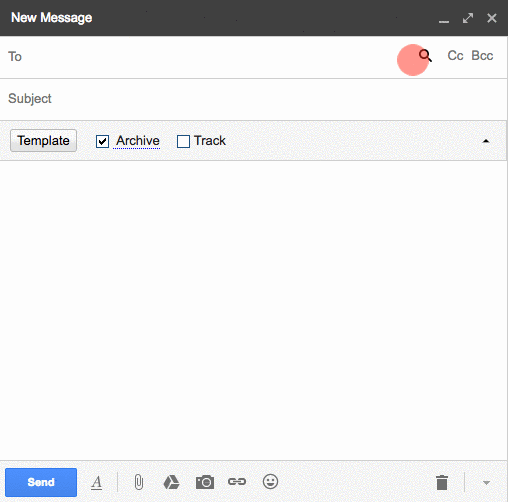 Note: The email addresses from Leads, Accounts and Contacts records are suggested.
❷ Click on the Template button in the toolbar and select the template from the menu item that you want to use.
Yathit Browser Extension will merge dynamic fields (such as, contact name, address, related cases, etc.) in Sugar template with the given contact by its related records. The dynamic fields can be used in both email subject and content.
There is a handy New template… menu that link to a new template in Sugar. This will forward you to the Create New Template page in your SugarCRM portal. After finish creating new template in SugarCRM portal, click on Refresh menu item to get the Yathit templates list updated.