Mail Merge Template
In the Gmail compose panel, fill a recipient email in the To field.

To pull up email address from your Sugar, click search, icon in right side of recipients, to bring up contacts from SugarCRM for recipient email address. Email addresses are from Leads, Accounts and Contacts records are suggested.

Click 'Template' button to bring up list of templates organized by category.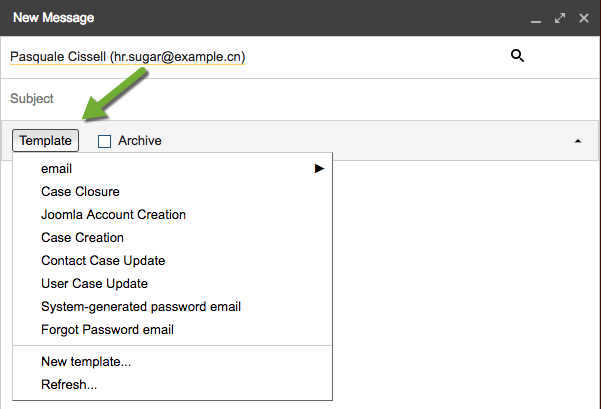 Select the menu you want to used. Dynamic fields, such as, contact name, address, related cases are automatically applied from the Sugar. The following is raw template in the CRM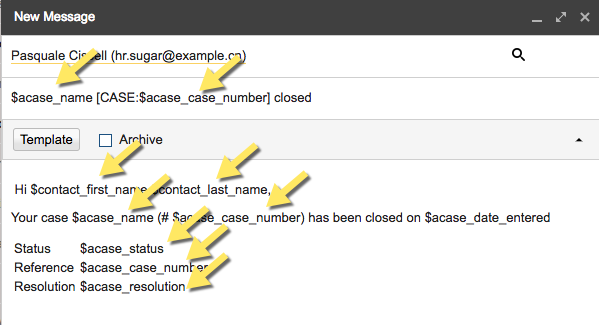 Yathit automatically merges dynamic fields and compose message as follow: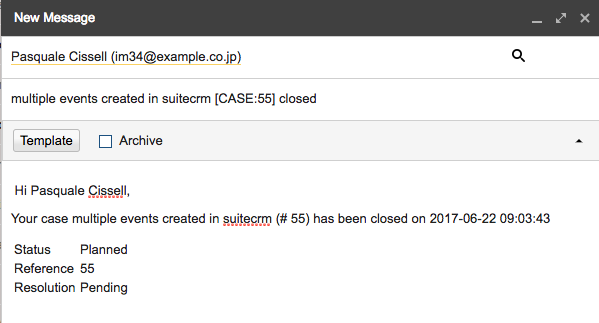 To create a new template in Sugar, click "New template…" menu. This will bring to create a new template in your SugarCRM portal. You may need to click "Refresh" to appear your newly created template appear in the menu.