Developer mode is for administrators or users who want to known more in-depth detail and experimental features. Developer Mode introduces additional functionality mostly are for logging, viewing raw data, preparing bug report, viewing performance statistic and enabling upcoming features.
Developer mode can be enable or disabled in App Setting panel.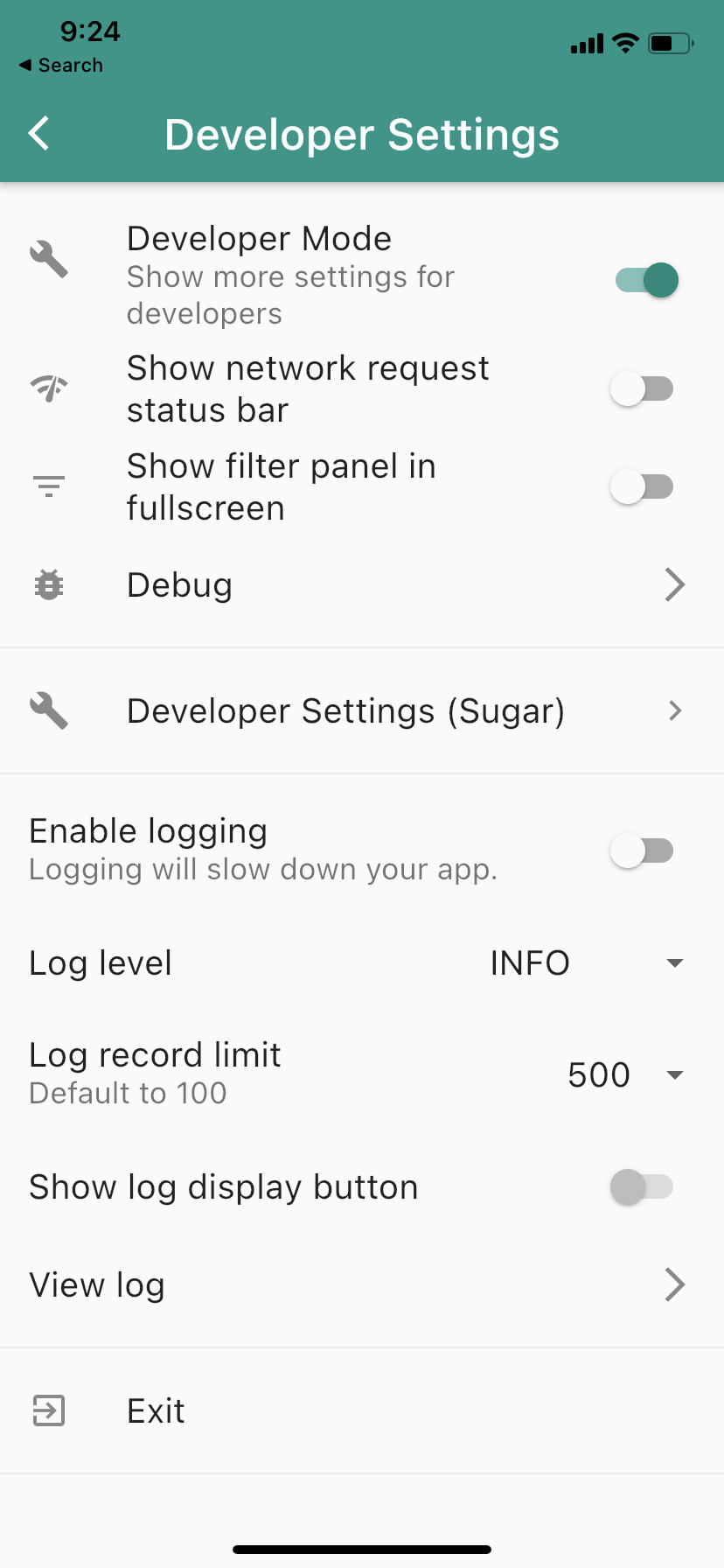 A new Developer section will appear in Setting panel when 'Developer Mode' is switch on. In the section additional option are appeared. "Show Preview Features" option may appear if there is new feature which is not generally available, but available for developer.
When developer mode is enabled, Record Page have more options like ability to view CRM meta data and raw data of the record received from the server.