Tools
Tools menu is available from drawer side menu, from Home Page. All tools feature require premium subscription or purchase.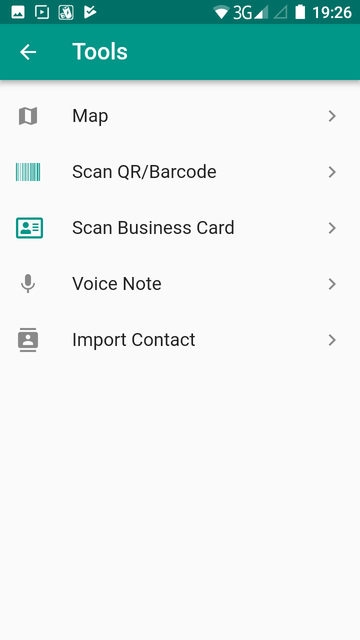 Map
This is a generic map page and useful if you search records irrespective of any module.
Scan QR/Barcode
Scan QR code or barcode using phone camera and update to appropriate field of any module record.
Scan Business Card
Scan business card with your phone camera, the app will extract name, phone number, web link and address and present you to create a new Leads or Contacts record.
Voice Note
Record your voice with you phone and save as voice note attachment.
Import Contact
Import contact from your phone contact to your CRM contact.