Partners
If you want to purchase Custom Mobile App or Corporate License subscription for Yathit Mobile App, please enquire our partners.
Premium Partners
diligent technology & business consulting AG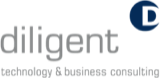 diligent technology & business consulting AG is an international Business and IT-Consultancy firm with headquarters in Frankfurt/Germany and offices in Budapest and Milan, serving customers all over Europe. diligent is the leading SuiteCRM consulting company in German-speaking countries and official SuiteCRM code partner from the very beginning. diligent supports clients from various industries and countries to adapt the software flexibly to their individual needs and requirements and to develop the system further according the given client specifications. Besides this, diligent also offers SuiteCRM hosting & support as well as different kind of user, admin & developer trainings.
diligent technology & business consulting AG
Website: https://www.dtbc.eu
Email: info@dtbc.eu
Schumannstraße 41
60325 Frankfurt am Main, Germany
Phone: +49 (69) 1 75 36 60 – 0
Fax: +49 (69) 1 75 36 60 – 99
Resell Partners
SignifyCRM
Signify was founded in 2006 to serve the needs for quality business software in Thailand and APAC. In 2007, we were one of the very first providers of CRM Software as a Service (SaaS). And til date, Signify have delivered a number of successful sales and CRM systems to our customers, many are leaders in their respective industries. In recent years, Signify have added POS and Business Intelligence (BI) software application as complementing solutions for our customers. And til date, Signify have served business companies as well as government offices from Thailand, Japan, USA, Singapore, Philippines, and Lao PDR.
Signify Co., Ltd.
Unit No. 3, Baan Sathorn Chaophraya Building, 2nd Fl.,
931 Chareon-nakorn Road, Klongsan District
Bangkok 10600 Thailand
Tel: +66662-863-6038
Mail: presales@signify.co.th
Web: http://www.signify.co.th/
---
If your company is interested in becoming a Yathit partner, please contact us for more information.