Calendar
Calendar screen is appeared in Home Page by tapping search icon in the bottom navigation bar. Tasks, Calls and Meetings assigned to the target user is marked by a red dot (for Task) and sweeping arc (yellow color for Meetings and blue color for Calls) representing appointment period. You can view one week or one month by toggling the arrow switch . Tap on the day you want to view.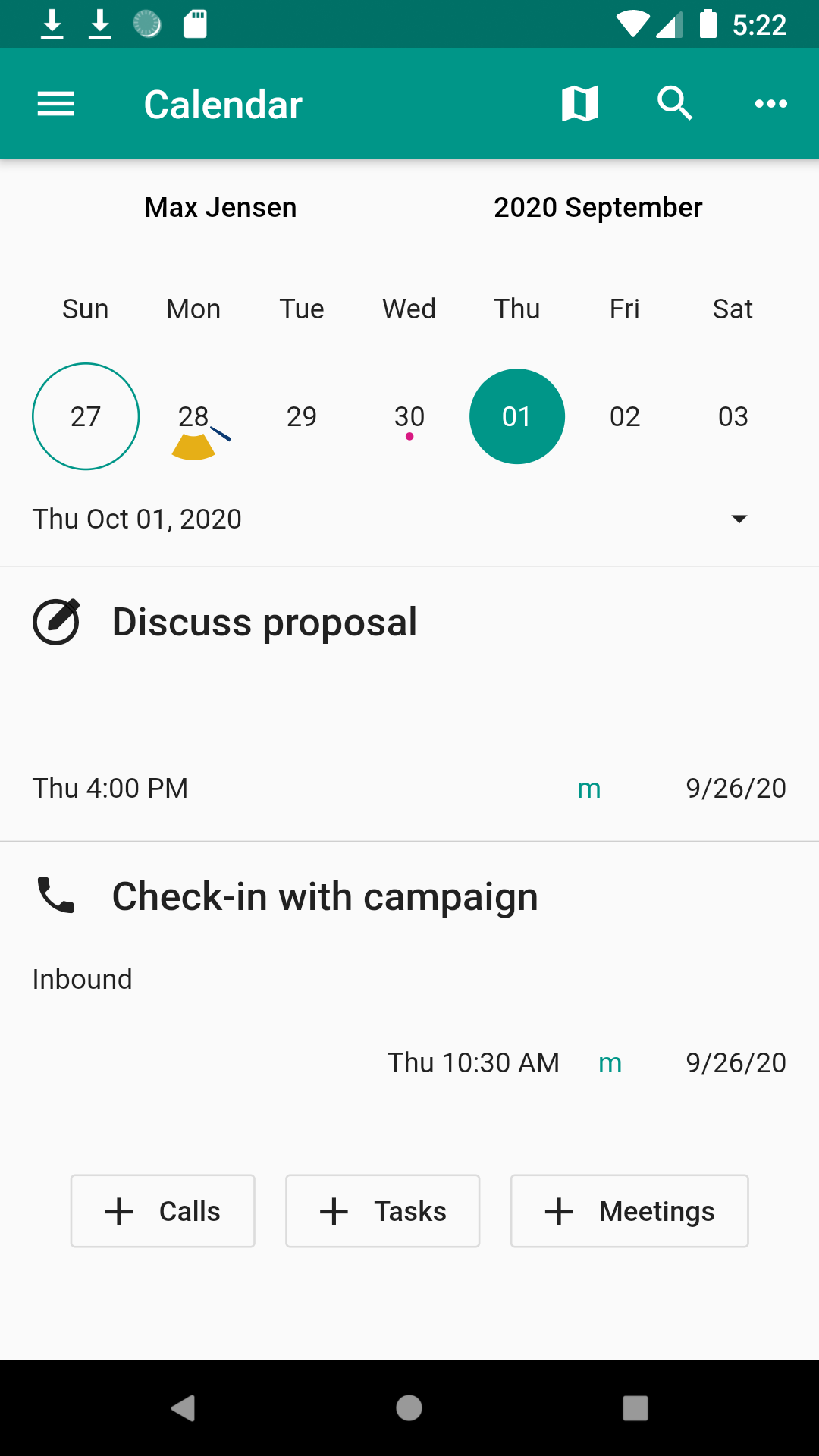 The target user name ("Max Jenson" in the screenshot) is shown on top left of the calendar, which is default to login user. Tap on the name to change the target user. Current calendar month ("2020 September" in the screenshot) is shown on top right. You can change calendar month by sweeping the calendar or tapping on the label to select a date.
Each record items on the day are listed below the calendar view. Tap on the item to view more detail.