From the drawer menu, navigate to 'Tools' > 'Log Location' to load the Log Location page. Allow location permission if asked for the first time. It will take few second to get best location. You may interrupt the waiting by tapping on the message, in this case approximate location will shown. Move the marker by dragging if necessary to change the location.
You may add related record, log time and message.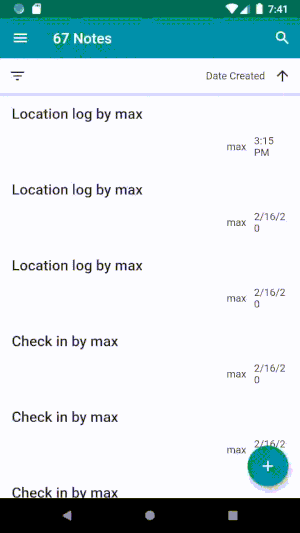 After you log the location, it is appear in Notes module. You can view these log records in CRM as well as in Yathit Mobile App.