Yathit mobile app can use all modules including custom modules. Use drawer menu to change module by selecting the module labels on the drawer menu items. To show or hide these module label listing, click 'CUSTOMIZE MODULES' flat button below the list.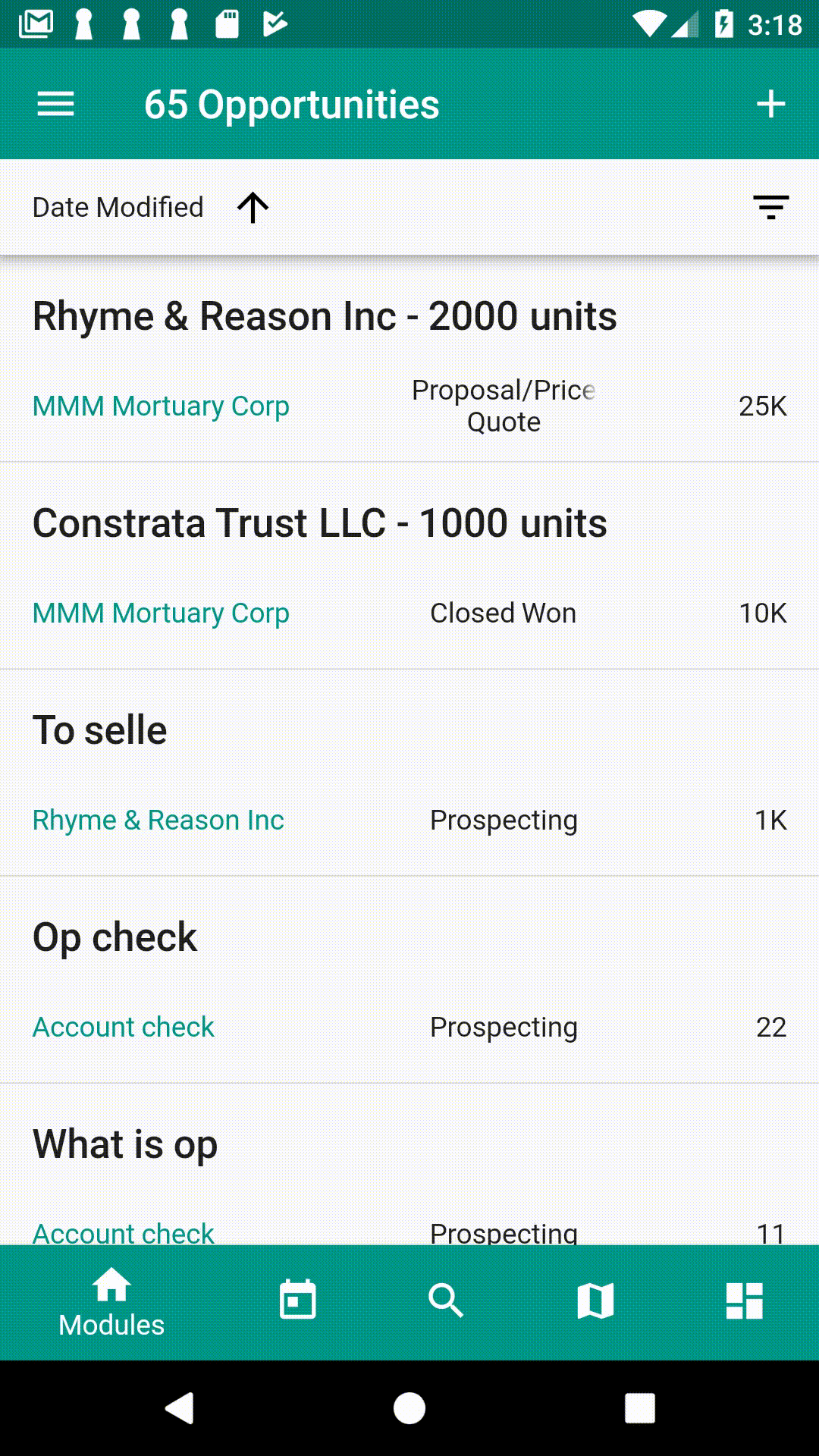 In the customize module page, it show all modules visible to you. Depending on your access right as configured by your CRM admin, you may have not have read or write permission to specific module.
To limit access to certain modules, ask your CRM admin to change access right.
You may want to use Yathit Custom App for better control and pre-configuration.